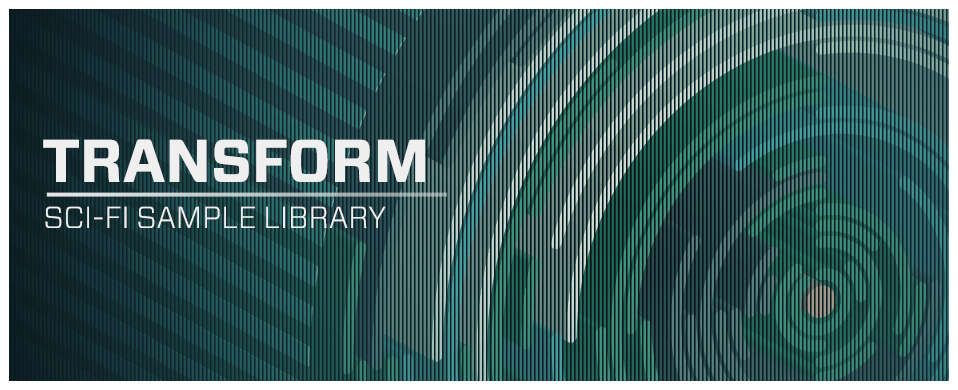 TRANSFORM is an extensive collection of field recordings, sound effects and designed sounds developed by sound designer Jean-Edouard Miclot (a.k.a. JEDSOUND). Bundled with sample mappings for many popular formats, TRANSFORM's painstakingly recorded and processed sounds have found their home in the arsenals of top sound designers, editors and music producers alike. Chances are, you've heard TRANSFORM sounds in major feature films and games already.
Samplepack Features:
Over 1.64 gigabytes of field recordings, sound effects and designed sounds
24bit/96khz WAV audio embedded with Soundminer enriched metadata
46 sampler instruments for a variety of popular *formats
*Ableton Simpler/Sampler, Battery 3, EXS24 MKII, Kontakt 3, Maschine and Reaktor 5
A brand new version of Twisted Tools' MP16, called MP16c
Kore and Maschine MK1 templates for MP16c
TouchOSC MIDI and OSC template for MP16c
Kyma Instrument
Bonus kit by Richard Devine
Additional content by Twisted Tools and Jedsound
MP16c Sampler Features:
16 Voice Polyphonic Sampler
Pad style layout
Unique parameter and modulation settings for per voice
EQ, VERB and SPREAD FX per Voice
Note repeat effect per voice
Two LFOs per voice
Kore and Maschine MK1 Templates
BPM Sync
Presets
Kore and Maschine MK1 Templates
TouchOSC Template by h3xl3r and Twisted Tools
Reaktor Maps for Transform
"Bigger sounds than Optimus himself, A  perfect Robostep production toolbox!!!!"
Kero (Detund™)
"High quality sound bank with a soul like no other. Exactly what I'm looking for inspiration."
Leonard De Leonard (Leonizer)
"Evocative, humorous, and imaginative, this large set of crisply recorded 96 kHz samples provides a rich palette of source material for your next sci-fi inspired album, film or game."
Carla Scaletti (Symbolic Sound | Inventor of Kyma)
"A tribute to sound transformation. Not only great material to work with, but a great source of inspiration."
Miguel Isaza (Designing Sound)
Approx. 2.09 GB of disc space
At least 1 gig of RAM for most sampler instruments
Internet connection for product download
Any Mac or PC program that can read .WAV files
Latest version of 3rd party software if using sampler presets, controller templates and additional content


Please visit  Native Instruments website for more information.

The package size for this download approx. 1.8 GB zipped, so please allow yourself ample time to download the file if you are on a slow internet connection. On a fast connection, you should be able to download the package in about 20-30 minutes, while on a slower connection it may take up to an hour or so. If you have any issues, please feel free to contact us 24/7 for help. Please consider using Firefox and the free download extension, Down Them All, if you are having problems with your downloads timing out. Get it at the
Down Them All
website.